Nachrichten
NEW | Accessibility of the Drava cycle route
Peter Pala from Hungary, who cycled from Toblach (I) to Legrad (HR) last week, shared his experiences regarding the Accessibility of the Drava cycling route - Drava Bike. He traveled the entire route on a trekking bike. In the following, we share his experiences with you in individual stages.
We wish you safe driving. Good luck & take care!
STAGE 1: Dravograd - Radlje ob Drava
The only problem was the prison near Trbonj. I took the left side of the Drava along the main road (Dravograd - Maribor) and crossed the river at Muta towards Vuzenica. The rest of the stage was fine, no problems apart from the steep hills.

STAGE 2: Radlje ob Drava - Maribor
I followed the original route, there was only one fallen tree at Limbus, but it was a shortcut that other hikers and cyclists had already taken.

STAGE 3: Maribor - Ptuj
I took the original route along the right side of the Drava. Near Rošnja, I was only in one place where I had to get off the bike and push it for about 10-20 meters because of the soft ground and large pebbles, but it wasn't muddy at all.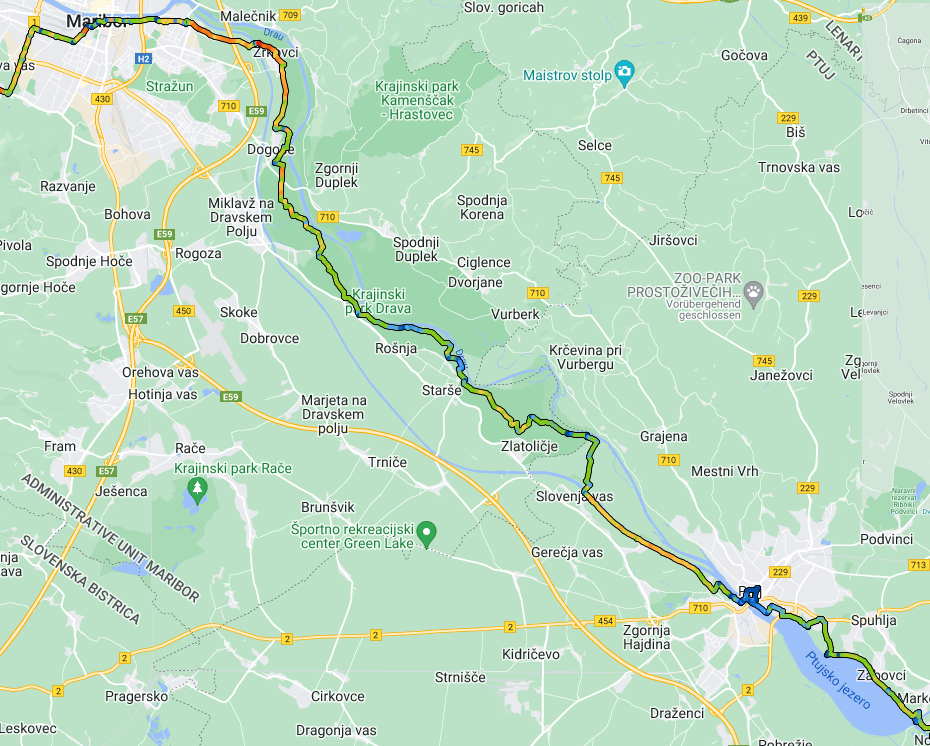 STAGE 4: Ptuj - Ormož
I followed the original route, there were no problems, no mud, the gravel part of the road is in good condition.

STAGE 5: Ormož - Varaždin
I followed the original route. After Trnovec, when the road came close to the Drava, there were some big puddles that I had to cross, and occasionally the ground was soft and sandy, but I was able to cross it without getting off the bike. The total distance of this soft ground was about 500 meters. If you don't want to drive through puddles, drive along the asphalt road between Gornji Haščan and Puščina.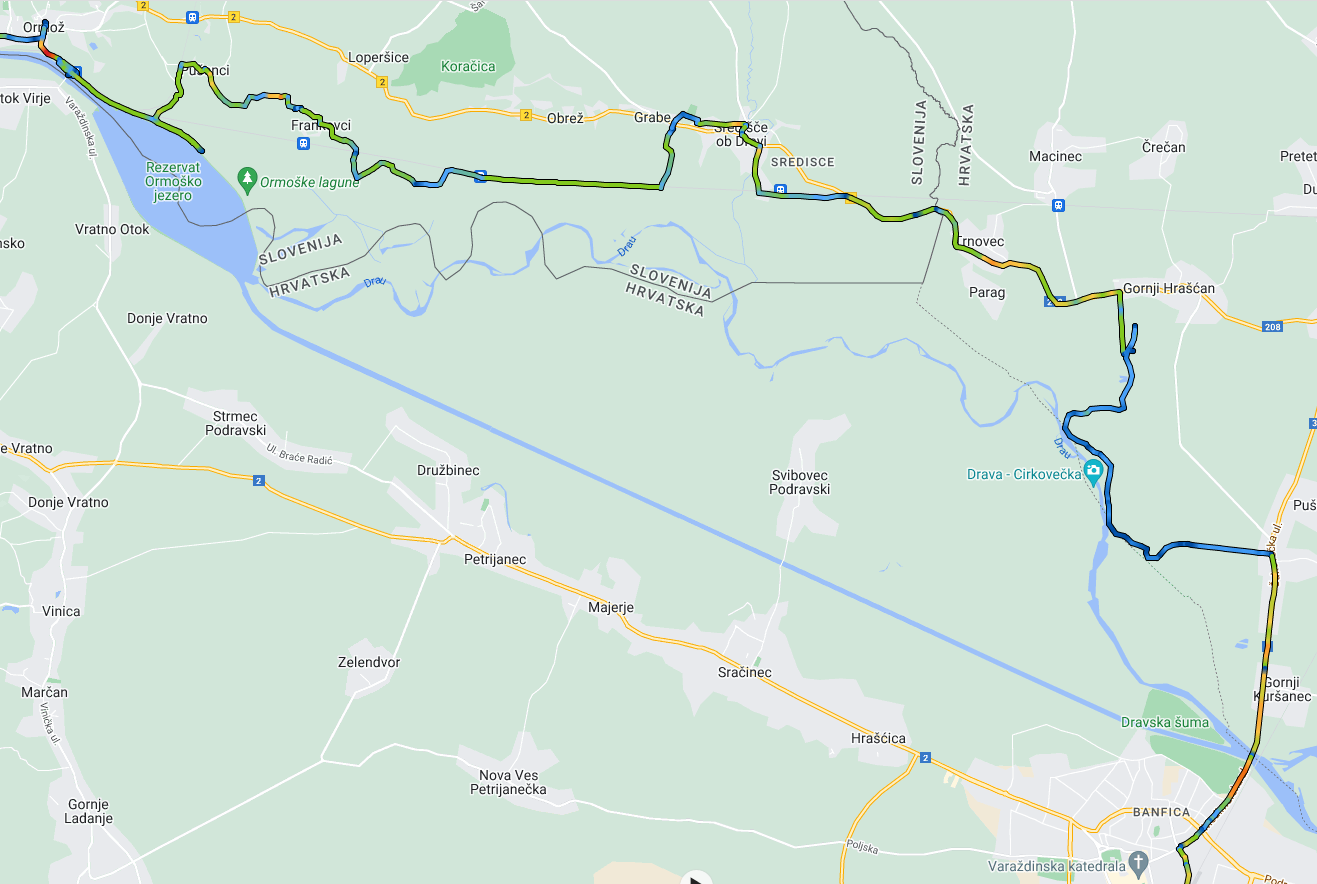 STAGE 6: Varaždin - Legrad
I followed the original route, I had no problems, the road is in good condition and I could drive it easily.