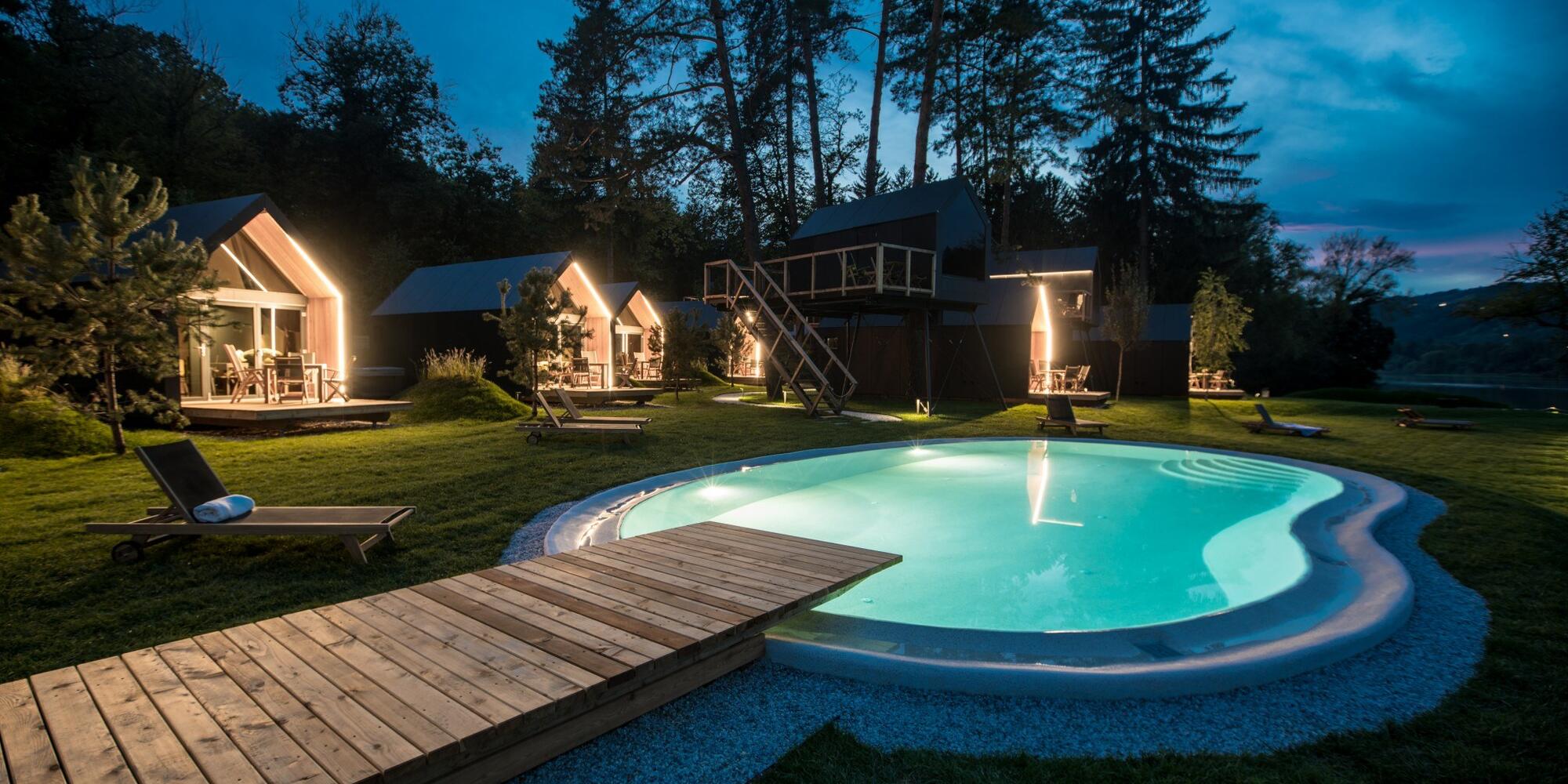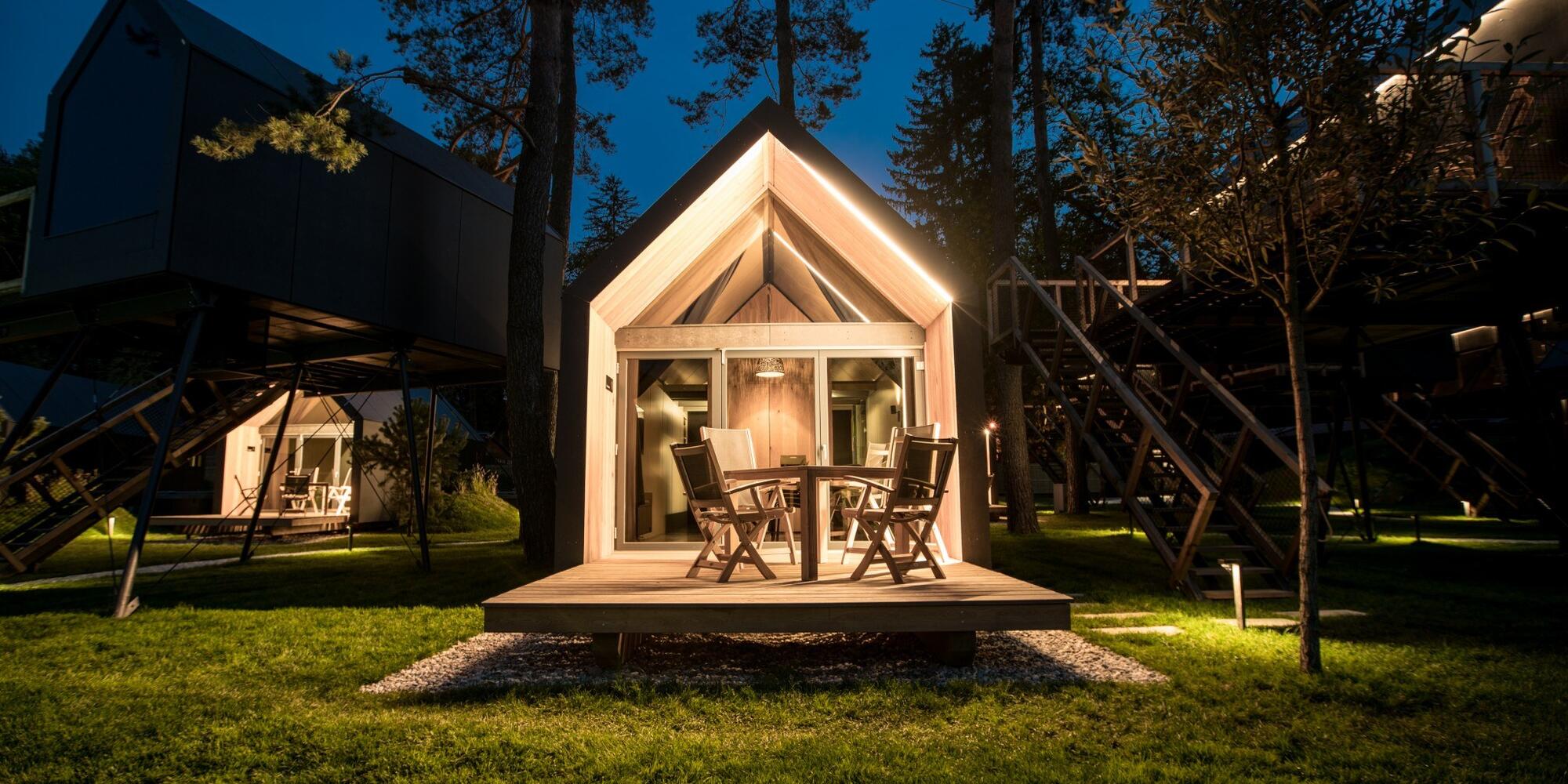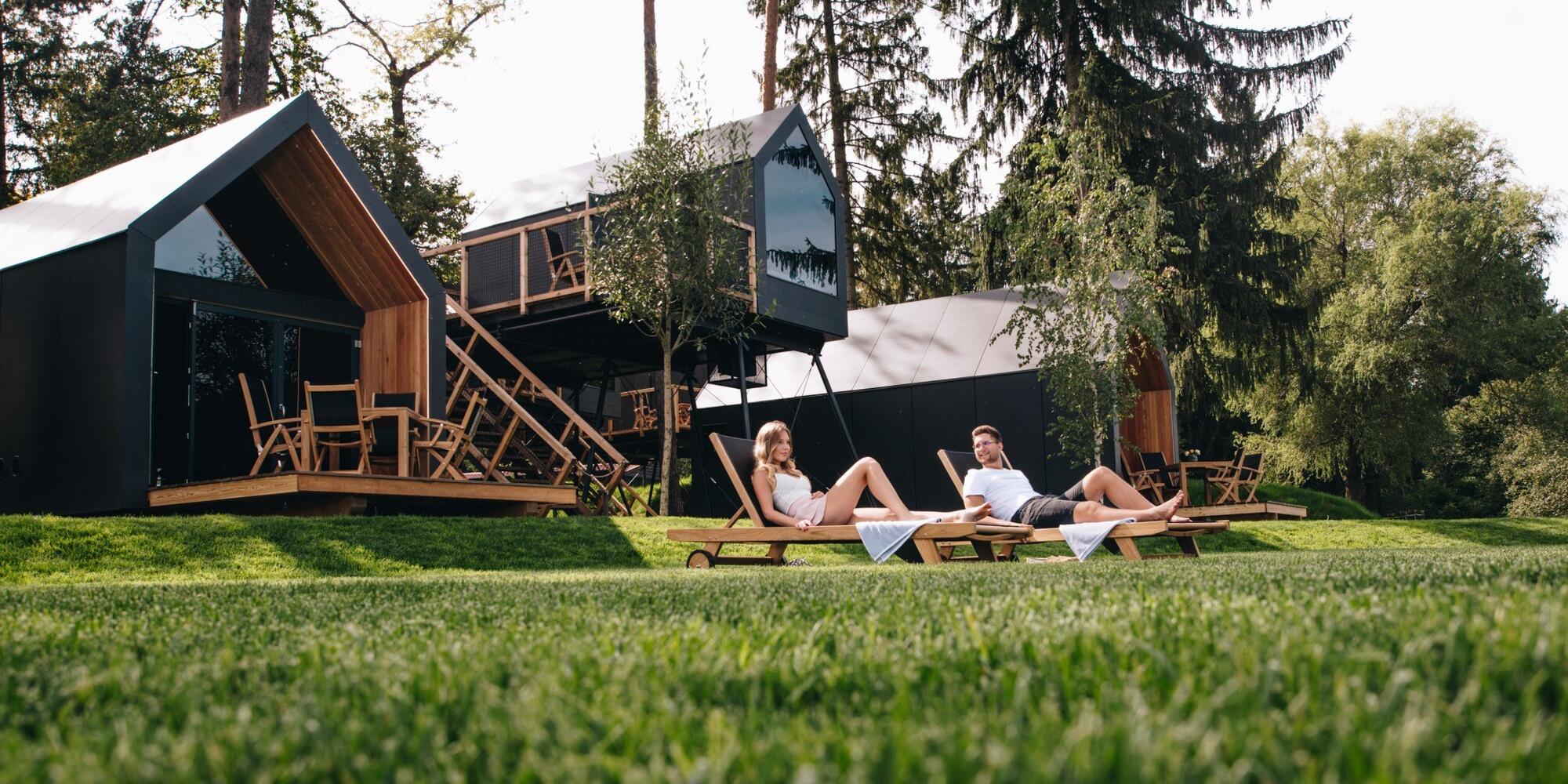 Chocolate Village by the River
Forget about dieting, you will very much enjoy sinning. You are about to embark on an experience you will remember for the rest of your life. Chocolate Village by the river is a luxurious glamping resort located by a river in the picturesque environment of a natural park Natura 2000, where everything revolves around chocolate: chocolate breakfast, chocolate workshops, chocolate cosmetics and chocolate massages – and this is only the start of the chocolate surprises.
Do you like to hide in the treetops, or do you prefer rolling hills by the river? Do you prefer Forastero, Criollo or Trinitario? Did you know that there are only three types of cocoa? Guests are impressed especially by the glamping houses with their own jacuzzi - Trinitario, and the panoramic tree houses, Criollo; each offers a special experience. There are a total of 11 glamping houses in the Chocolate village by the river.
The resort is located in the beautiful surroundings of the Natura 2000 nature park right by the river. The village is also located on the famous international Drava cycling route. It is 5 km from the Pohorje Cable Car, the largest Slovenian ski resort, the summer bike park and hiking grounds. It is 5 km from Maribor city centre. It is also 5 km from the largest shopping centre in this part of Slovenia. Have we already mentioned that it is located only 5 steps away from a Chocolate Centre?
Chocolate Village offers many special experiences, from a chocolate massage to a treetop wellness that pampers you with a sauna for two and a jacuzzi on the terrace. Drown your worries in a bath in our tree wellness lodge with a Finnish sauna, whirlpool, tea area and a large panoramic window.
In the Chocolate Caffe Teta Frida, located next to the Chocolate Village, you can sweeten up with 100 % natural chocolate creations. In the Chocolate Center, you will get to know chocolate up close and make your first chocolate masterpiece as part of chocolate workshops for young and old chocoholics.
The outer firebox is a special place, where gathering in the evenings is a must, lighting the fire and enjoying the beautiful scenery of the river Drava.
You can enjoy and relax at the roaring fire, while you will prepare for a further surprise. The natural swimming pool also attracts a lot of attention. Unfortunately it is not chocolate-filled. The perfect time to soak in the swimming pool with a chocolate beer or cocktail in hand is at sunset, when a gentle breeze blows through your hair.
Welcome to the Chocolate Paradise!
Limbuško nabrežje 6, Limbuš
T: +386 (0)2 46 00 200 M: +386 (0)41 421 460