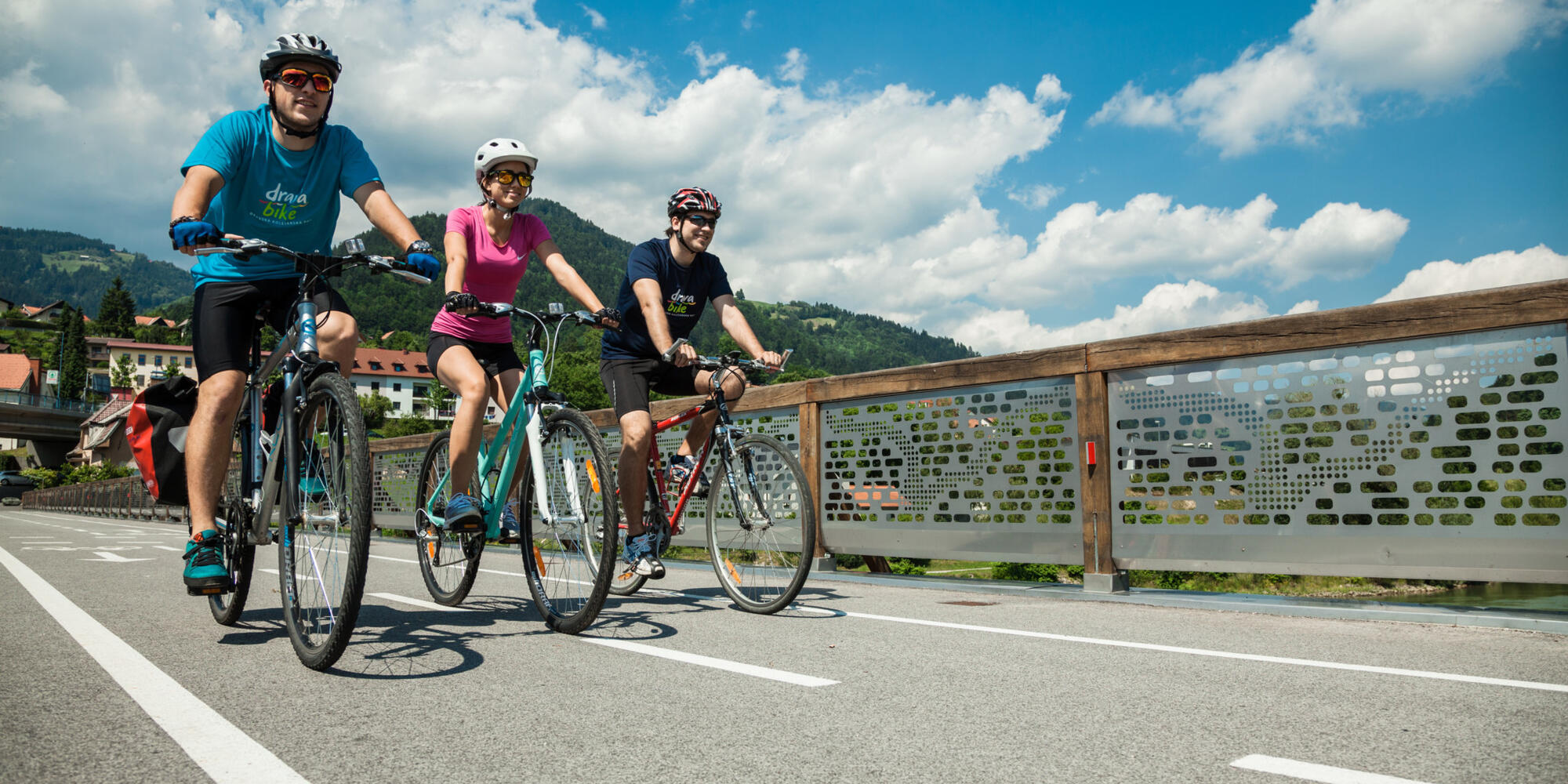 Dravograd–Radlje ob Dravi
Percentage of asphalt:
94 %
Percentage of asphalt:
90%

Its old city centre and the view of the old castle ruins above the market make Dravograd simply charming. Our path first takes us through Bukovje past the mighty and beautiful mansion where you can stop and discover its history. Through the forest above the river Drava, which we can observe from up high, our path takes us between some lovely houses with a view of the Drava Valley, past Trbonje to Vuzenica, which lies at the confluence of Drava and its affluent Cerkvenica, under the north slope of the forest-covered Pohorje. The valley provides some wonderful views of Pohorje, with an even more gorgeous view of the Drava Valley from the top of Pohorje.
Vuzenica is renowned as one of the oldest towns in the Drava Valley. In the past, rafters launched their "flosa" from here, while hauliers transported their goods along the river Drava. On the other side of the river lies Muta, which hides the wonderful rotunda of Saint John the Baptist, one of the oldest churches in Slovenia, as well as Mitnica. Its name is derived from the toll station (mitninska postaja), which was located in the vicinity during the Middle Ages.
In the middle of the Drava Valley, between Dravograd and Maribor, right next to the Austrian border, lies the town of Radlje, which is surrounded by the hills of Kozjak on one side and the hills of Pohorje, covered by some of the most beautiful forests in Slovenia, on the other. History first records Marenberg (Radlje ob Dravi) as a nucleated village, with the seat of Marenberg aristocracy at the Marenberg Castle, called Kamen or Stein. The market also features the formed building of the monastery of the Dominican Order.