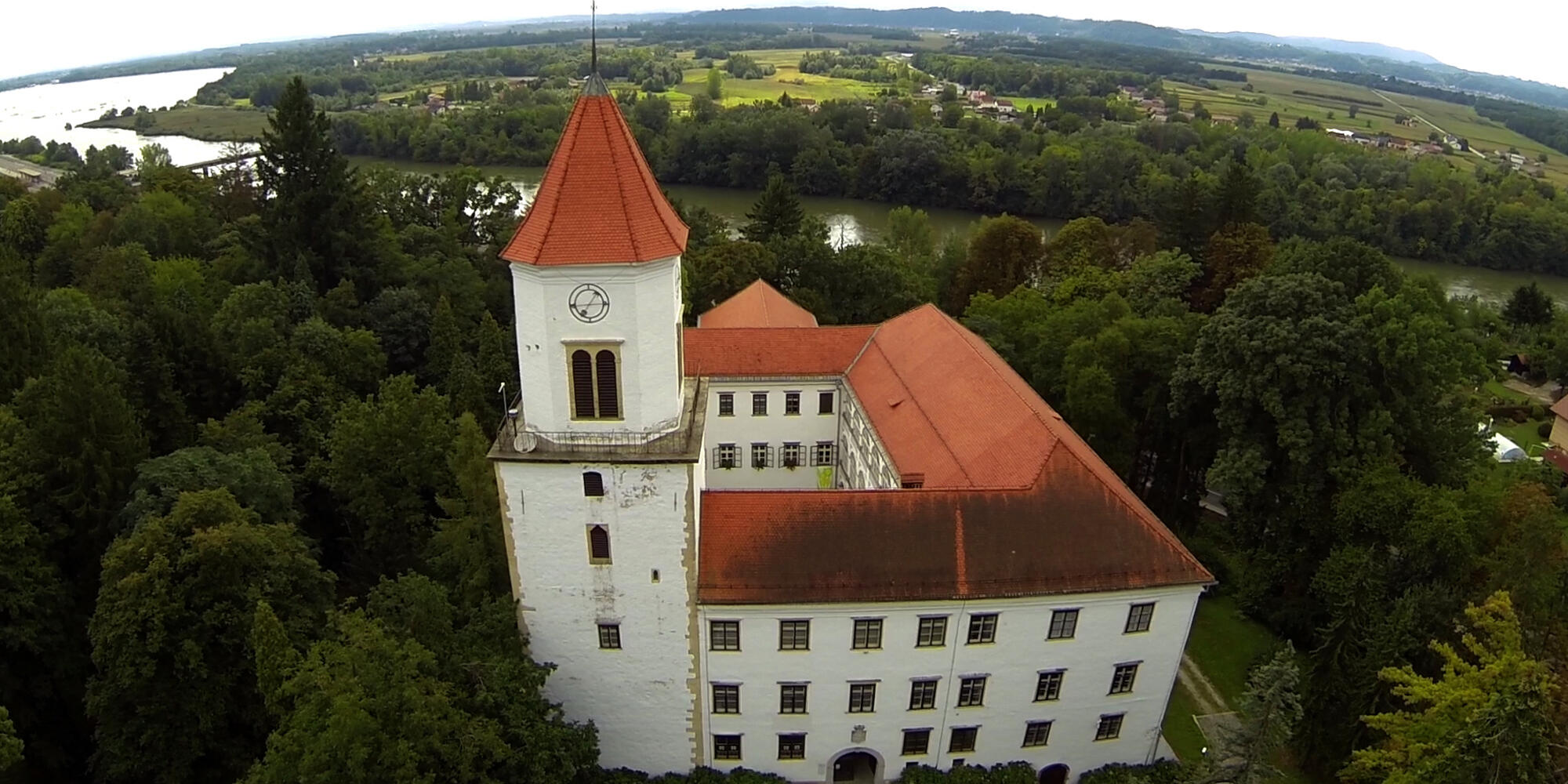 Percentage of asphalt:
55 %

In the footsteps of history to the city of baroque
From Ormož, the route takes us past fields, through villages to Središče ob Dravi, a town between the river Drava and vineyards whose history reaches back to the Neolithic period. It is first mentioned in written record in 1255, when the aristocracy of Ptuj accepted it as a Hungarian feudal estate. Archaeological findings reveal a prehistoric settlement from the Young Stone Age, Roman coins, and remains of buildings with traces of previous and early Slavic settlements.
In the Middle Ages, the settlement developed around the castle with towers, which the Turks later destroyed during their invasions. The route then enters Croatia at the border crossing Trnovec. After a few kilometres, the route turns onto an unpaved road between the fields to the wonderful dunes of the river Drava. Here, you can experience the river in all its natural beauty. After cycling for 6 km along wild riverbanks, we reach the village Pušćine. Another 5 km further and we can see Varaždin, a city with an excellently preserved city centre. Varaždin is a city that tells a story of glorious times past, celebrates the beauty of innumerable artists, and attracts visitors with its dynamic everyday life. In Varaždin, you have an opportunity for a pleasant break or an intensive indulgence in the joys of life. Varaždin is a special town due to its exceptional monumental and artistic heritage and preserved and luxurious baroque architecture of the entire old city centre. The unique urban identity of Varaždin is apparent also in the warmth of its harmonious squares and romantic alleyways. Numerous monuments of architectural heritage tell a story of the culture of life, work, and creativity spanning over eight centuries.