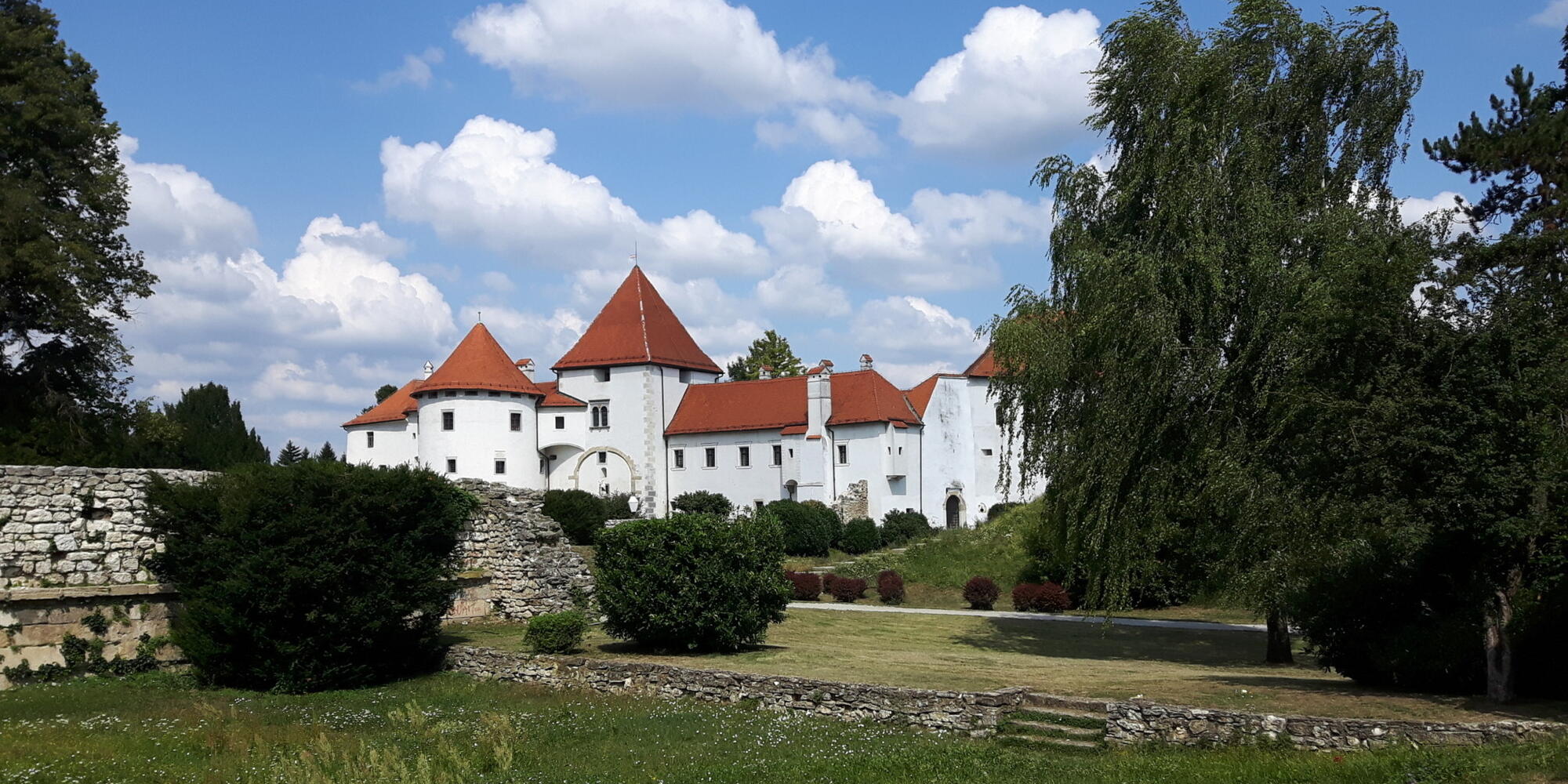 Percentage of asphalt:
91 %

To the confluence of Mura and Drava
From Varaždin, the route takes us partly along Lake Varaždin, then through picturesque villages to the next lake, Lake Dubrava. In Prelog, there are two note-worthy locations: the baroque church of St. James and the Hortus Croatiae Museum with a rich collection of Croatian naive art. Right next to the city is a small marina on the largest artificial lake in Croatia.  
You are invited to visit a cheese factory and dairy farm in village Oporovc, and the interesting church of St. Roch in Draškovci. After 7 km of paved road, the cycling route brings us to the village of Sveta Marija, which is famous for its lace-making. There is an ethnographic collection in the centre of the village. The village of Donji Vidovec is famous for gold panning, where you can experience this unique activity. From Donji Vidovec, an unpaved road leads us to a suspension bridge by the village of Donja Dubrava, famous also for its old blacksmithing craft, horse riding, and a boat trip on the river Drava. From Donja Dubrava, we only have 7 km along a paved road to Legrad, where we can see the confluence of Mura and Drava.