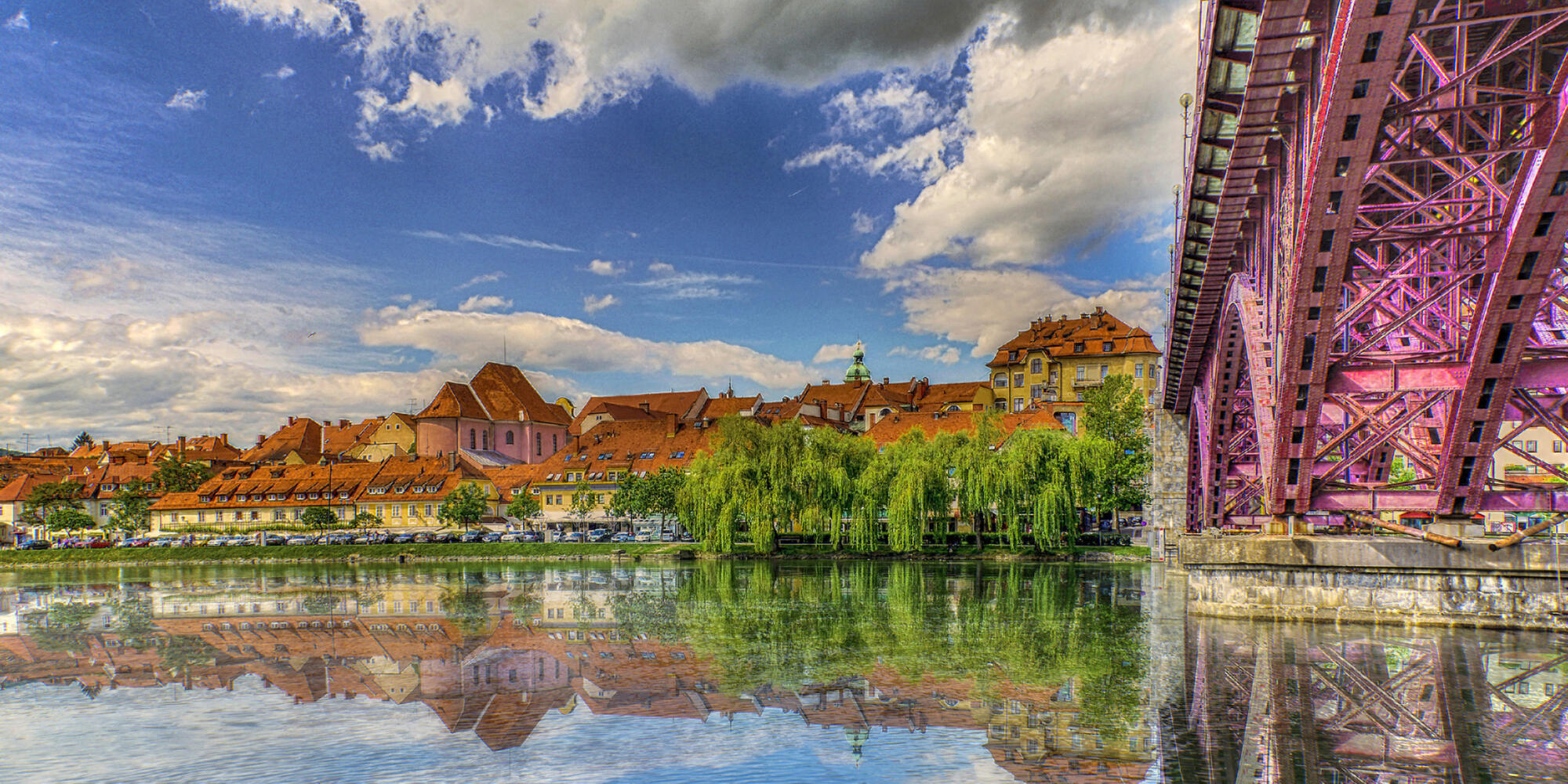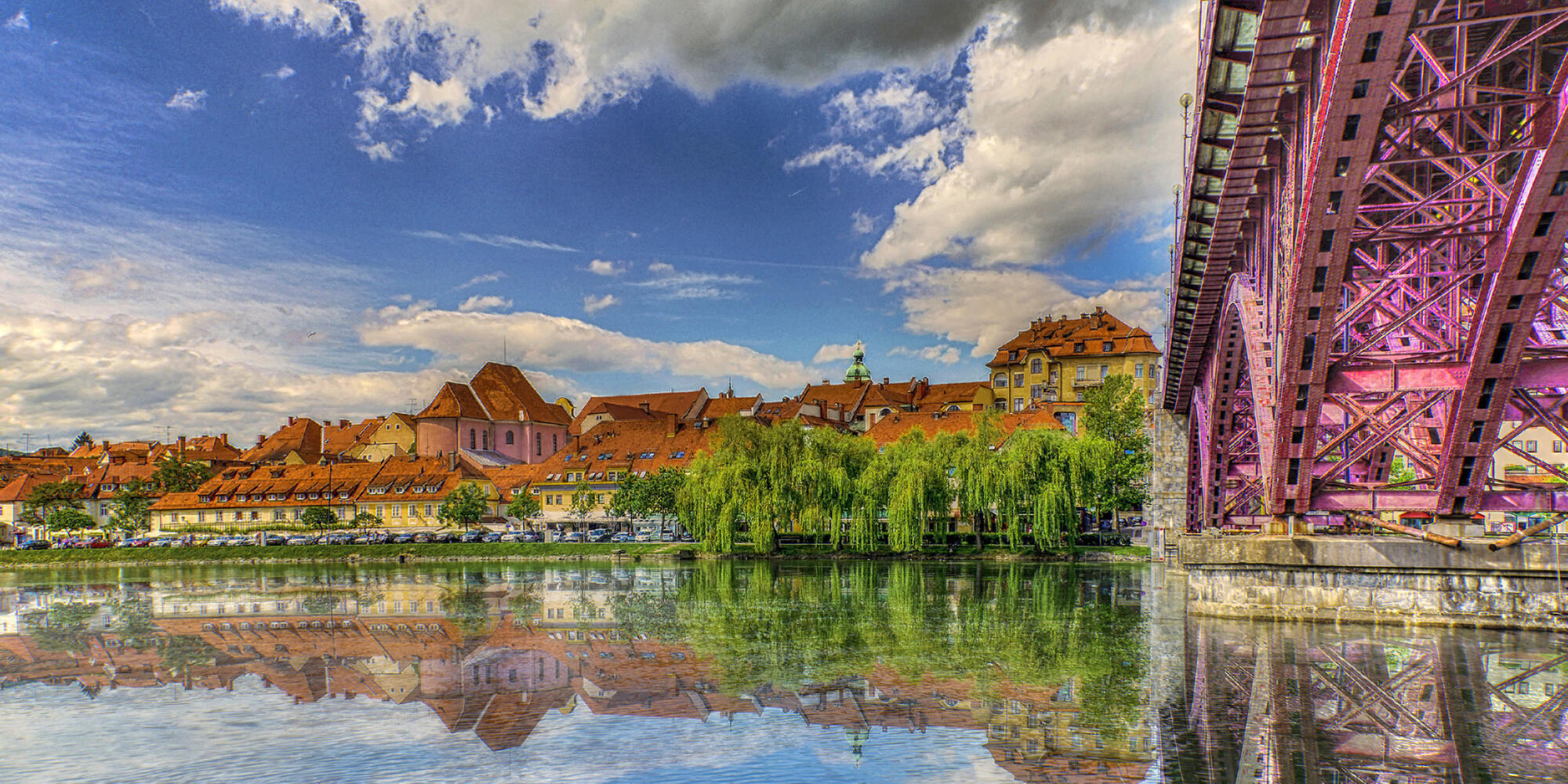 Percentage of asphalt:
55 %

Percentage of asphalt:
100 %

Leaving Maribor, there are some short climbs and drops through Malečnik and Trčovo to Duplek, which lies on the northwestern edge of Slovenian Hills, where the hilly region slopes down to the flatland part of the Drava riverside. We first cycle through Vurberk and Krčevina, and soon reach Ptuj, the oldest Slovenian city.
We can also cycle from Maribor to Ptuj along an alternate route through Miklavž na Dravskem polju, Starše, and Hajdina. Miklavž na Dravskem polju lies fully on the Drava Field, which is a transitional area between the sub-Pannonic and sub-Alpine north-western Slovenia, where we can find a rich burial ground from the Roman period. The Drava Field borders on Pohorje in the west, on the Drava Valley in the north-west, on Slovenian Hills in the north and east, and slowly transitions to the Ptuj Field in the south.
In the centre of the Drava Field, on the right bank of the river Drava, sprawl Starše. Part of the area lies on Drava terraces, while a part lies low on the flatlands along the river Drava. Here are Natura 2000 and part of the Drava Regional Park, where the old riverbed of the river Drava, with its side meanders and meander cutoffs, flooded forests and meadows, provides a habitat for 250 species of birds, of which 38 are important European species, and, most importantly, a winter habitat for water birds and nesting grounds for some of the most endangered species in Slovenia. A unique location between Maribor and Ptuj.
Hajdina and its surrounding area was one of the largest Roman provincial centres of Mithraism in Europe. Romans left a rich legacy in this region, which includes temples dedicated to Mithras, i.e. Mithraeums. Romans left a strong mark on Ptuj, the oldest Slovenian town. The area of the town was settled in the late Stone Age, and a Roman fort of Poetovio was constructed from a military camp in antiquity. The entire central part of Ptuj is protected as heritage. Above the town lies the mighty Ptuj Castle, with a wonderful view of the surrounding area. Ptuj is also famous for Kurentovanje, a folk custom characteristic for Ptuj and its surrounding area, held on Shrove Sunday to chase away winter. Its main feature is the dancing procession of Kurents.