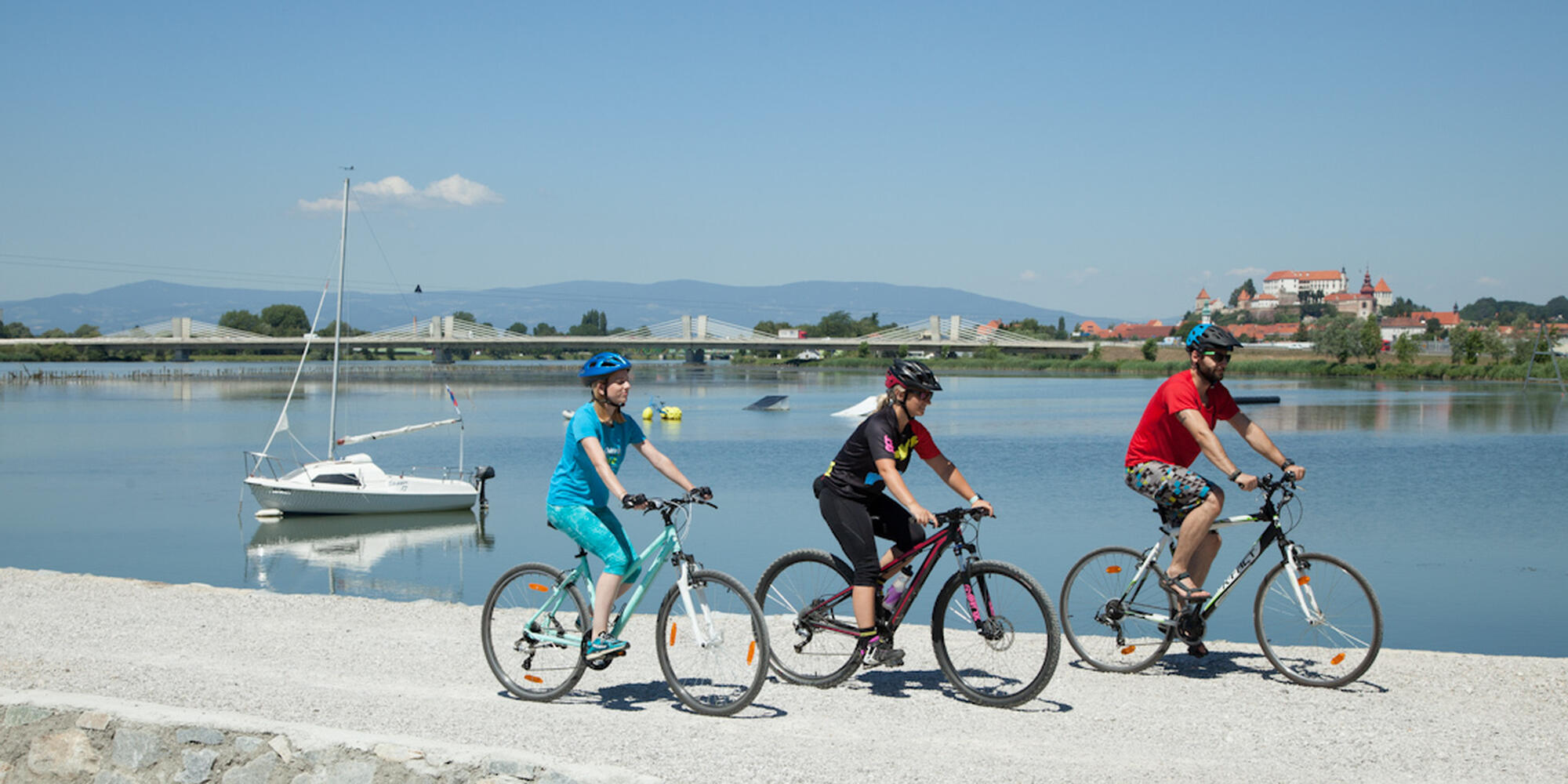 Percentage of asphalt:
74 %

From Ptuj, we continue are route past Lake Ptuj, which is the largest Slovenian artificial lake on the river Drava, spanning 346 hectares. It was made by the damming of the river Drava below Ptuj.
Past the Drava Field, the river Drava flows in its natural form through several regional parks. One of them is Šturmovci Regional Park in Nova vas pri Markovcih. In the triangle between the old Drava riverbed, Dravinja with the margin of Haloze, and the slope of Videm under the embankment of the Lake Ptuj, lies 125 hectares of riverside land, protected as the Šturmovci Regional Park. Even though the dam of the river Drava significantly encroached on the natural river dynamics, the area is still renowned for a high diversity of natural habitats, from gravel habitats, shallows, meander cutoffs, and small streams to mown and unmown flooded forests and meadows. Out of almost five hundred recorded species of plants, wild orchids of Šturmovci are particularly interesting. Here, you can observe the river as it was thousands of years ago, together with all its surrounding nature. In specific parts, the river flow is so gentle and low that it is perfect for a quick dip.
Further on, we come to Dominko Homestead in Gorišnica, the oldest renovated house in Slovenia, built in the Pannonic style. We continue on to Muretinci and, before reaching Ormož, are greeted by the wonderful castle Velika Nedelja. In the past, a Roman road ran through this town. Ormož is part of Prlekija – a region between Mura and Drava – covering the wider territory with the flatland and hills. Archaeological findings place this area among the largest Middle Age prehistoric archaeological sites. Its location above Drava, with a well-preserved mansion, park, church, and urban arrangement, is too tempting to be missed.