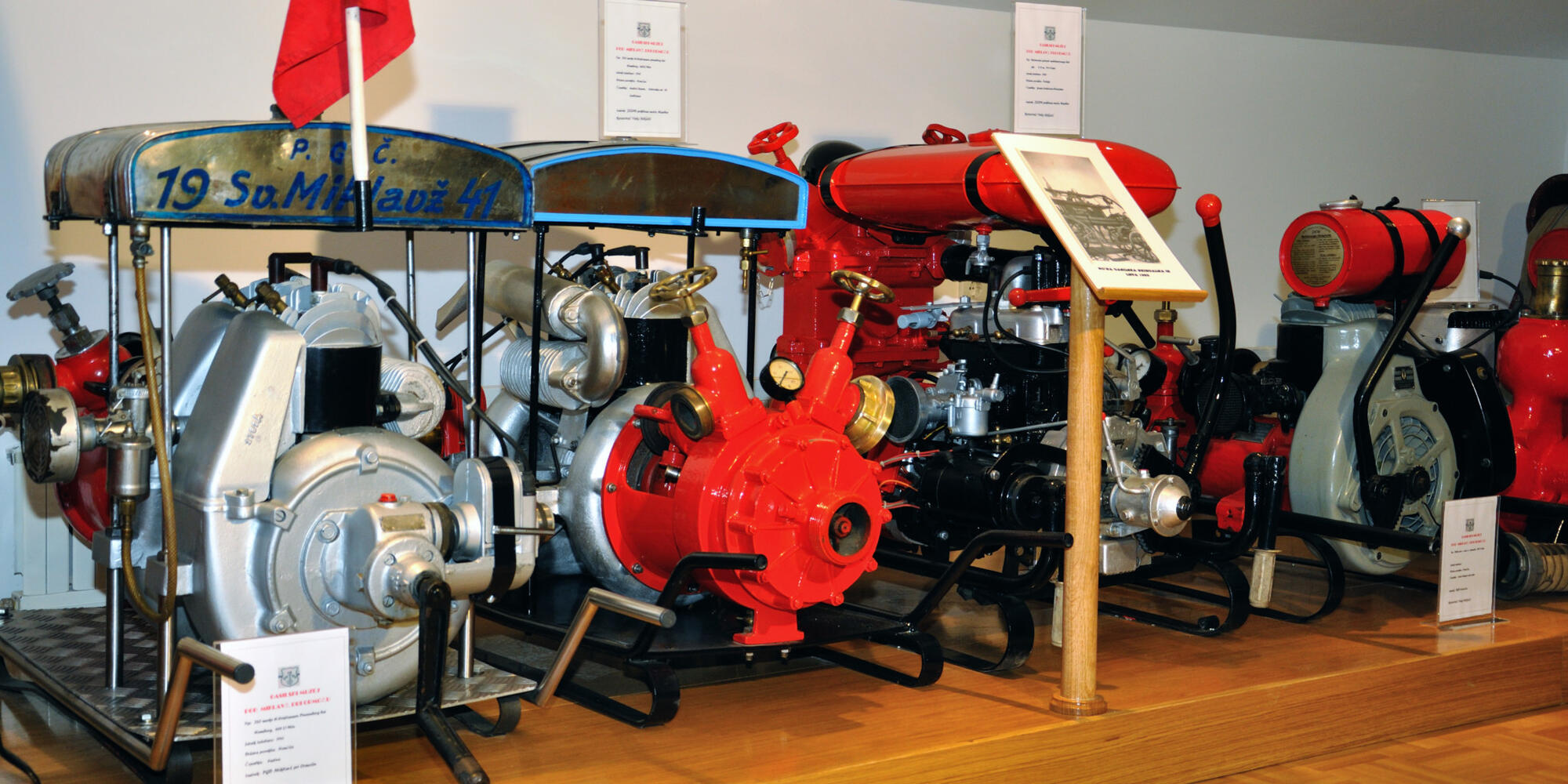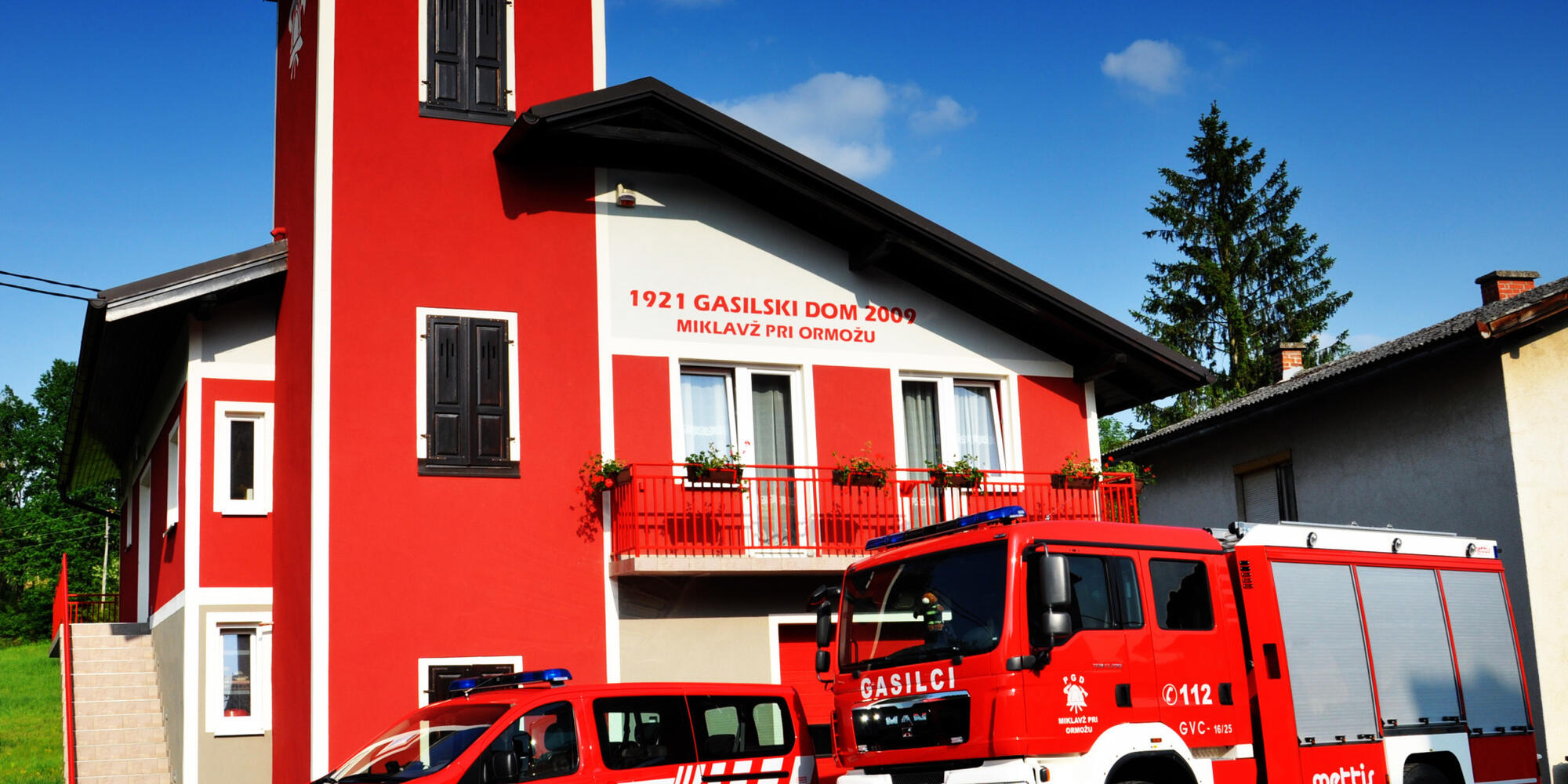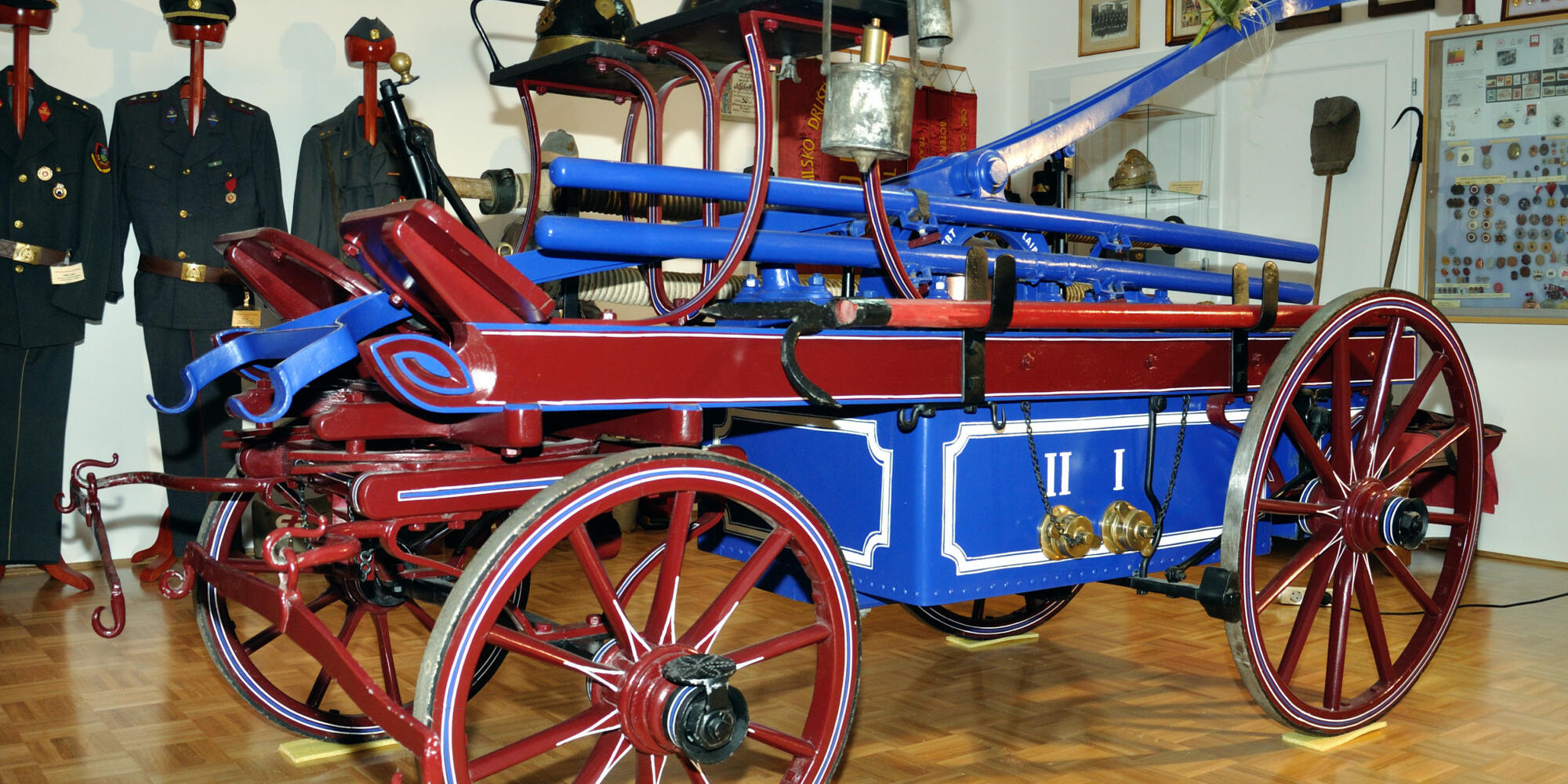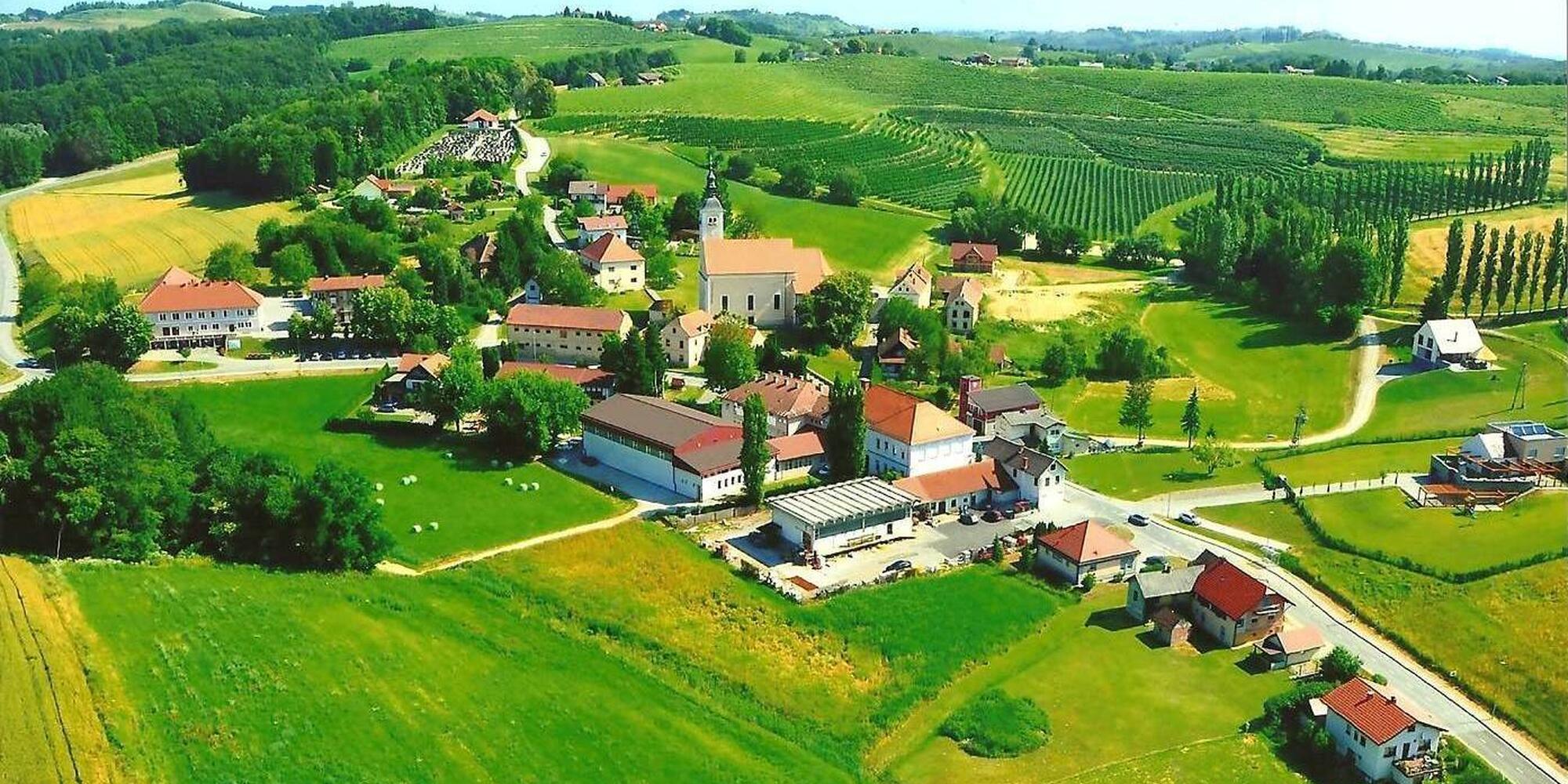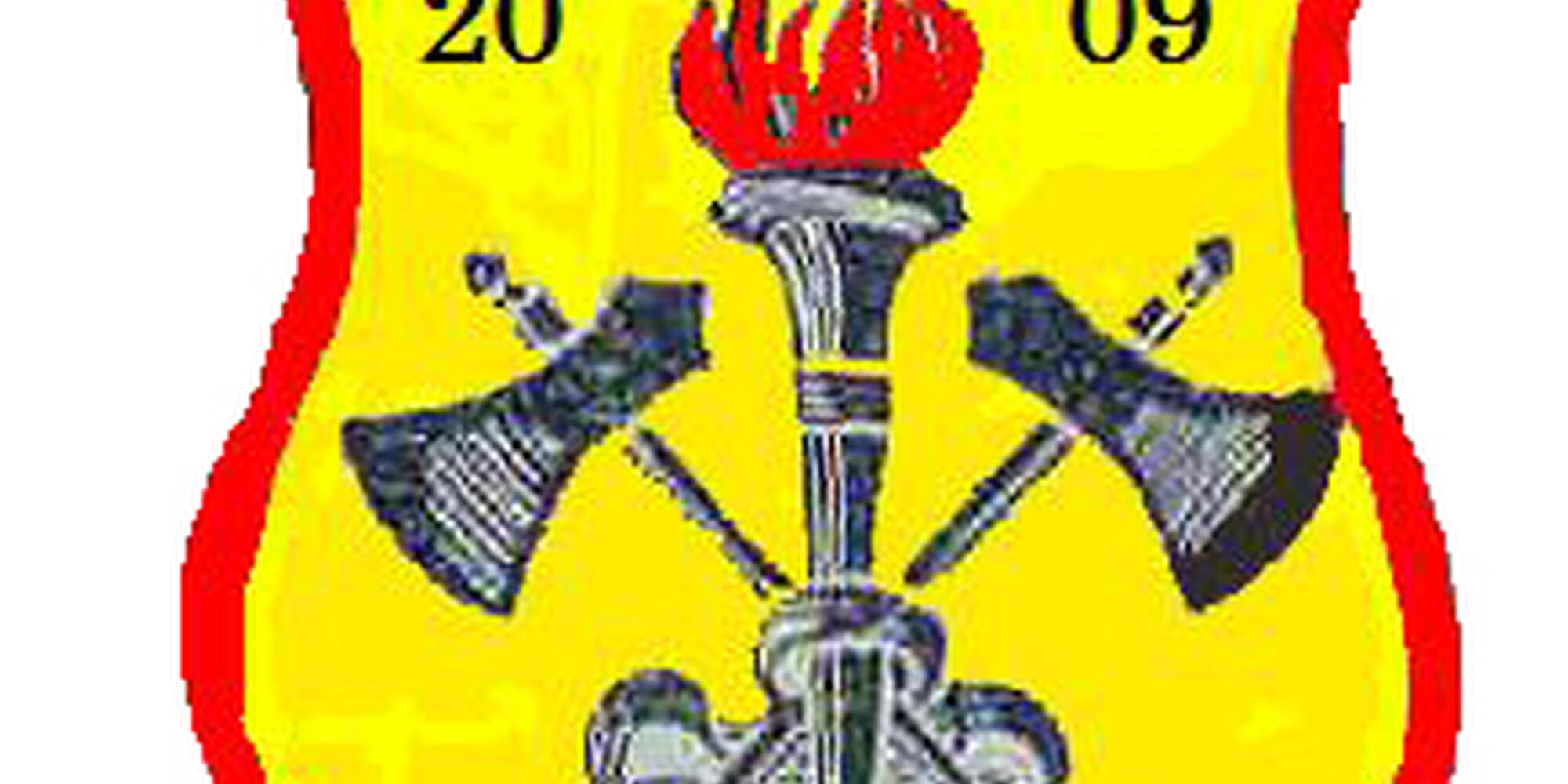 Gasilski muzej PGD Miklavž pri Ormožu
Situated in the completely renovated fire station Miklavž pri Ormožu, the firefighting museum reveals rich history of the town and its home fire department. It hosts a rich photographic collection and archives together with numerous objects that were used in the past by the local firefighters on duty. There one can see the biggest collection of motor fire engines in the Štajerska region. One of the jewels is definitely the manual fire engine from 1888, which is among the oldest examples of its kind in Slovenia. You can also find there many uniforms, including the originals dating back in 1921 when the fire department was started, medals, awards, a philatelist collection and a postcard collection from 1924. Discover the exposition of headgears and helmets reaching back to the Austro-Hungarian times, firefighting equipment, lights, objects for alarming and informing, radio stations, nozzles and other interesting firefighting exhibits.


One cabinet presents prominent locals: Levantine bishop Ivan Jožef Tomažič; an organizer, priest, writer and prelate Stanko Janežič; a writer and priest Franc Kolenc and a composer Vinko Štrucl.

You can visit the church of Saint Nicholas from 1692 with its outstanding main altar dating in 1716 that is the biggest one in Ormož's wide area. It boasts rich baroque furniture from the first half of the 18th century. Next to the church grows a lime tree from 1 December 1934, commemorating the assassination of his Majesty King Alexander I.

Special offer for bikers

Museum visitors, hikers or bikers can take a longer rest and enjoy free refreshing drinks or, with prior notice, a farmer's lunch. Bikers can benefit from smaller bike repairs. We offer basic medical assistance in case of incidents on the road or help you find a further medical assistance. In the fire station there is an automated external defibrillator (AED). We provide all the information for bikers on the road.
Miklavž pri Ormožu 30, Miklavž pri Ormožu
+386 (0)41 388 059
+386 (0)31 374 564