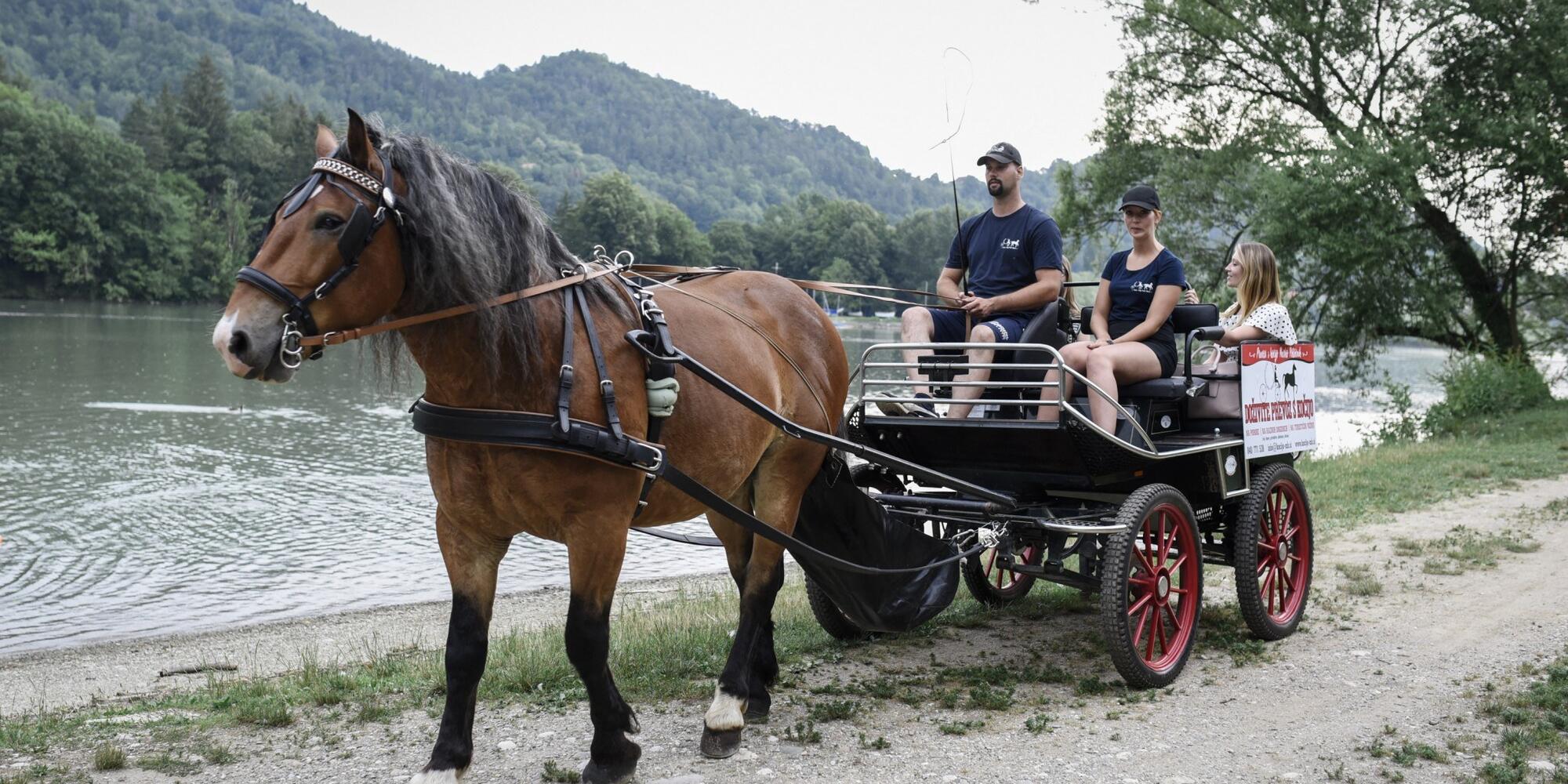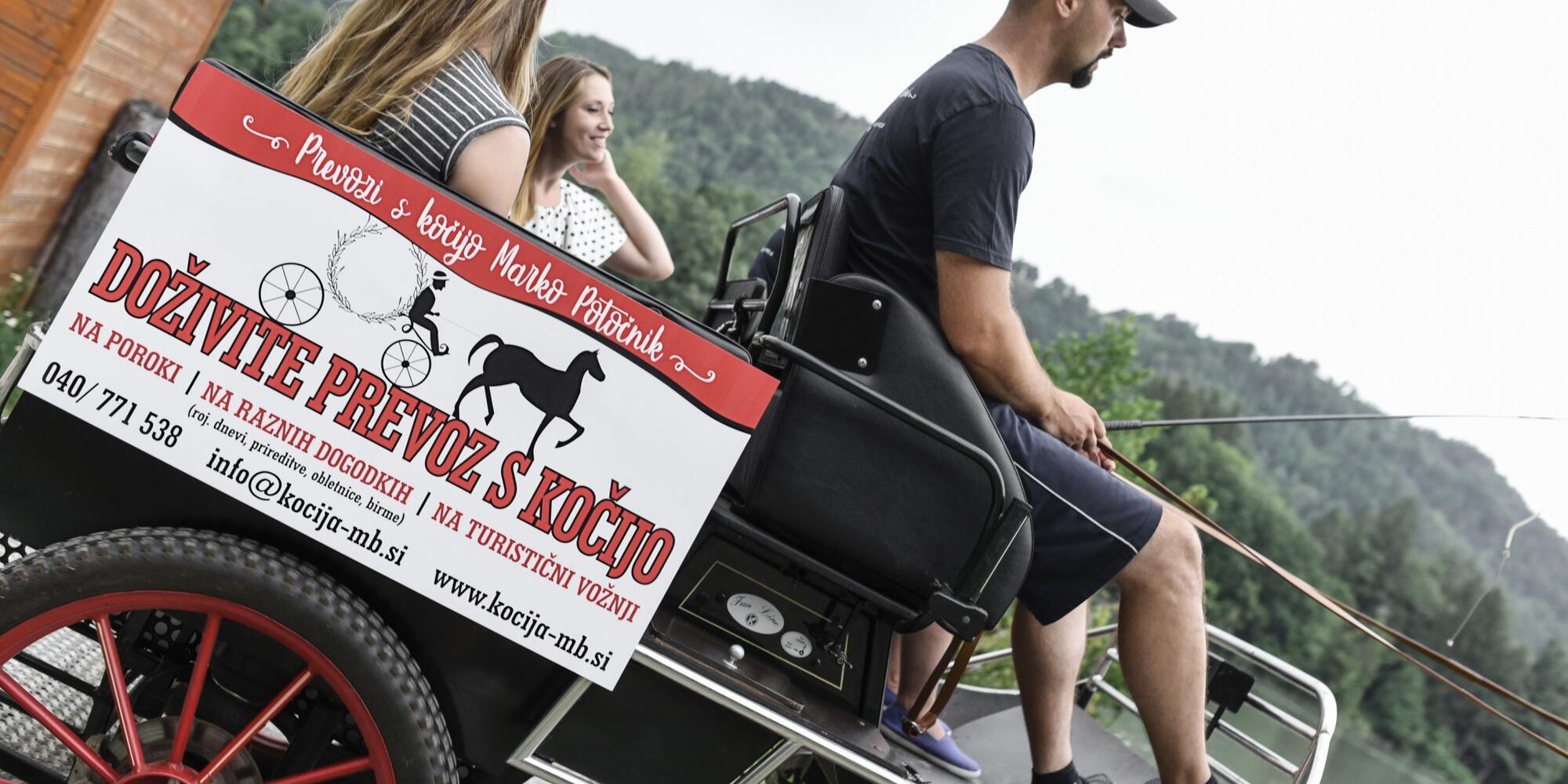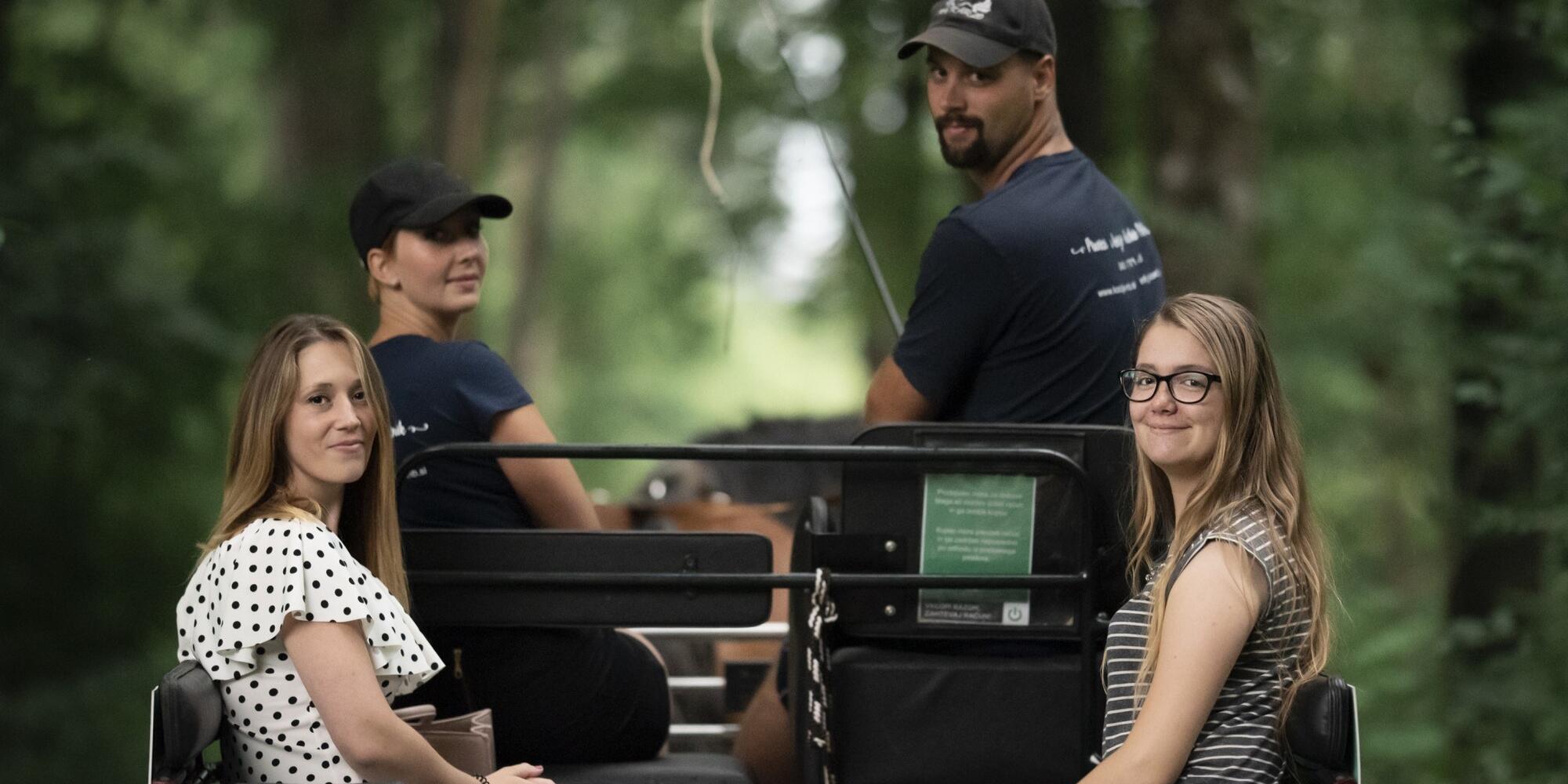 Prevozi s kočijo Marko Potočnik
Offer 1
On weekends, when it is beautiful weather, we offer carriage rides in national park called Maribor lake. Maribor lake is stationed alongside the Drava Cycling route. We do carriage rides on previously determined schedule. Carriage is stationed on Drava center, our carriage ride starts there and then we take you to a 15-20 minute ride. The ride goes from Drava center in to the Studenški forest, where we can enjoy the ride with the whistling of birds and with the view on the river Drava. Because the ride is mostly happening in the forest, it is comfortable for the passengers and for the horse, because in this heat we can enjoy summer breeze and colder atmosphere.
Offer 2
You can also reserve carriage ride just for you, which lasts for about an hour. The ride takes place on the local streets of Limbuš-Ruše, Limbuš-Maribor (Pohorje-low station vzpenjača). Ride goes also in the forest, alongside Drava cycling route. You can get on the carriage on the spot where you wished to be picked up (we arranged that before the ride). We do carriage rides with one horse and sports carriage on which can go 4 passengers. On unforgettable tours you go with our horse Soni, Slovenian pure bread.
Timetable
Offer 1: on the weekend (Saturday, Sunday): from 15.00 to 17.00 (April, May, September, October); from 17.00 to 19.00 (June, July, August)*
Offer 2: Monday-Friday in the afternoon after 16.00, Saturday, Sunday and public holiday from 10.00 to 19.00 (the timetable is valid all year)
* Working time is adjusted to weather conditions.